To sign up for Mil Mania, the official e-mail literary magazine of Artistinsane.com, please enter your e-mail address in the form below and click "Submit". (Yeah it's loosely called a "newsletter" because it appears in an e-newsletter format. But, the content is nearly all creative writing pieces and imaginative "madness" -- i.e., very little real "news". Of course, if you browse a couple issues below you'll understand exactly what I'm talking about. So, go do that NOW!)
E-mail addresses collected here will not be shared with any third party for any reason.
Thanks!
NOTE: Depending on your browser, the web form of the older newsletter back-issues below may not appear properly, as they were converted from documents initially created for e-mailing.


NOTE: I have now switched to pdf format, which is accessed via
Adobe Reader. If you don't have this, program, it's available as a
free download here.
A new issue is under construction!

(A busy work schedule and much magazine madness
have put Mil Mania WAY behind. It's hoped to resume monthly
or at worst, bi-monthly, mailings throughout the fall.
Thanks for your patience!!!)

Mil Mania Newsletter -- January/February 2010
Mil Mania Newsletter -- December 2009

Mil Mania Newsletter -- September/October/November 2009
Mil Mania Newsletter -- June/July/August 2009
Mil Mania Newsletter -- May 2009
Mil Mania Newsletter -- April 2009
Mil Mania Newsletter -- February/March 2009
Mil Mania Newsletter -- January 2009

The May through December issues will be posted
when time permits. (These were created using the prior method that
is far more time-consuming to convert to web pages than pdf.)


NOTE: If you don't want to wait to read back issues here,
sign up today to receive them hot off the press! (
It's free and no one will spam you.)
Mil Mania Newsletter -- March/April 2008
Mil Mania Newsletter -- February 2008
Mil Mania Newsletter -- January 2008
Mil Mania Newsletter -- December 2007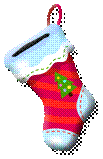 Mil Mania Newsletter -- November 2007
Mil Mania Newsletter -- Sept./Oct. 2007
(Second Anniversary Issue!!!)
Mil Mania Newsletter -- August 2007
Mil Mania Newsletter -- July 2007
Mil Mania Newsletter -- June 2007
Mil Mania Newsletter -- May 2007
Mil Mania Newsletter -- March/April 2007
Mil Mania Newsletter -- February 2007
Mil Mania Newsletter -- January 2007
Mil Mania Newsletter -- December 2006

Mil Mania Newsletter -- November 2006
Mil Mania Newsletter -- October 2006
(First Anniversary Issue!!!)
Mil Mania Newsletter -- September 2006
Mil Mania Newsletter -- July/August 2006
Mil Mania Newsletter -- June 2006
Mil Mania Newsletter -- May 2006
Mil Mania Newsletter -- April 2006
Mil Mania Newsletter -- March 2006
Mil Mania Newsletter -- February 2006
Mil Mania Newsletter -- January 2006
Mil Mania Newsletter -- December 2005
Mil Mania Newsletter -- Oct./Nov. 2005 (inaugural issue)